Going High-Tech with Humane Deterrents for Community Cats
Our weeklong coverage of community cats concludes today with some solutions to the problem of feral cats trespassing where they're not wanted. Here's what worked for the ASPCA's Kathleen O'Malley, TNR Manager, Community Outreach.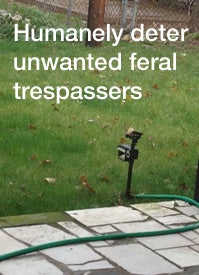 Trespassing is one unwanted behavior that TNR does not solve in cats. (Although, yes, there will be fewer cats to trespass over time!) But there are many safe, humane ways to discourage feral cats from hanging out where they're not wanted, such as neighbors' gardens, yards, porches and vehicles.
Cats using the garden or lawn as a litter box may be the #1 complaint of property owners. You can see a full list of cheap humane deterrents and more information in our new article, Helping Cats Be Better Neighbors. Depending on the cats you're dealing with, you may have more or less success with any of these methods, so be prepared to try more than one. High-tech, motion-activated deterrents may be your best solution if a neighbor feels the above methods are too much trouble or look unattractive.
Two popular models are CatStopTM, which uses ultrasonic noise to discourage cats, and ScareCrow®, which is a powerful sprinkler. According to many online reviews, CatStop is quite effective, though some say it works immediately and others say it takes several weeks before the cats grow tired of the annoying sound and stop entering the yard.
We recently field-tested two CatStop units in the Bronx to keep cats from entering a newly planted lawn next door to a managed colony. After a week of watching the cats saunter casually past the units, the neighbor grew impatient. We didn't have the luxury of time to let the cats gradually become annoyed by the devices.
So we brought in a ScareCrow, which hooks up to a garden hose and can be adjusted for height, scope and intensity of spray. It also has an on/off switch. ScareCrow has a rather dramatic effect when activated – the unit emits a mean hiss immediately followed by a shooting swath of water. The hiss is so fierce that it may be as much of a deterrent as the water, but in any case the device got immediate results and the neighbor was happy. After a couple of weeks the cats no longer bothered with that lawn. Just one word of caution about ScareCrow – don't use it to spray cats in freezing cold weather.
Have you tried either of these?  How did it work for you?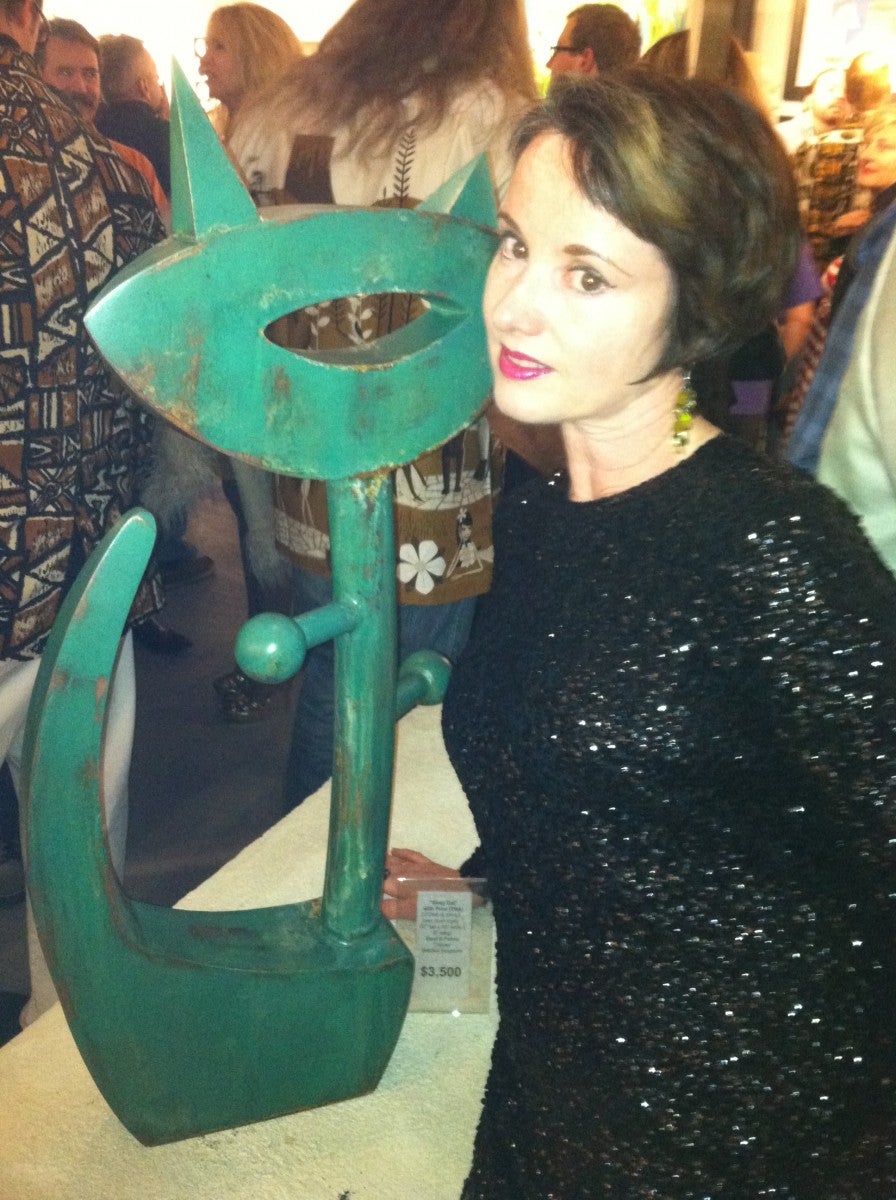 Kathleen O'Malley joined the ASPCA in 2013 as TNR Manager for Community Outreach. She has a background in large-scale TNR projects as a member of the Hudson County Animal League, an all-volunteer nonprofit in New Jersey, where she also serves as president and veterinary coordinator. At the ASPCA, Kathleen develops TNR resources for staff within the organization as well as members of the public and rescues.
Related links:
"Community Cats: 4 Winter Sheltering Tips"
Resources: Feral and Community Cats
Photo: Kathleen O'Malley
Get ASPCApro delivered direct to you.
The latest news from experts and thought leaders right to your inbox.
Explore ASPCApro Tools & Tips by Topic: