5 Signs Animal Welfare Workers Are Dangerously Stressed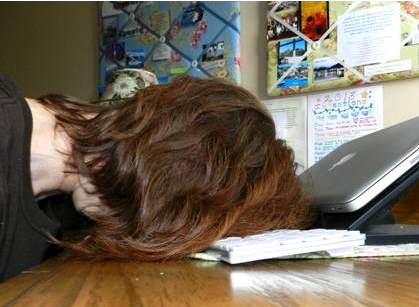 If you manage a team at an animal welfare organization, it's important to help them identify when they're stressed, and give them the proper tools to deal with compassion fatigue. As National Center for Prosecution of Animal Abuse director, Allie Phillips has suffered from her share of stress—luckily, as a master energy healer and teacher, she's learned how to recognize unhealthy signs of stress and has developed some helpful coping mechanisms for the field, which she shared in the webinar, Handling the Stress of Combating Animal Abuse. We all have hard days, but here are some signs of ongoing stress symptoms that should receive serious attention.
Physical Exhaustion
"I lay awake some nights worrying about the kitties and grieving for what I know is surely going on as I try to sleep. Sometimes I feel powerless." —Azar, webinar audience participant
This kind of feeling of lack of control over a situation can lead to symptoms like:
Trouble sleeping, even though you're wiped out
Feeling physically drained, even when you start your day
Dragging your feet
Increased Susceptibility to Illness
"Emotional stress can actually turn into physical illness," says Phillips. You might experience frequent headaches or get sick more often—stress can even cause increased feelings of hypochondria.
Cynicism
"The majority of the time, I don't believe a word people say when referring to their own animals."—Alyssa, webinar audience participant
Phillips acknowledges that it's easy to feel numb in this field. "People do terrible things to animals; it's okay to get angry," she says. But watch out for signs of cynicism that aren't healthy, like:
Struggling to have compassion toward humans
Beginning to see the world as "evil"
Disconnecting from humans
Disconnecting from animals
Decreased Productivity
Sometimes when you're overstressed, your ability to make decisions is impaired. According to Phillips, when you take on an animal's trauma, you may end up working more hours to help, but you're ultimately doing a disservice to yourself.
Dread of Going to Work
Compassion fatigue can cause animal welfare workers to take a lot of "mental health days," or even quit when they think they can't bear going to work. This is what Phillips refers to as psychological stress.
How to help staff handle stress—sneak preview:
Encourage plenty of exercise outside the shelter (Phillips flash dances around the house until her legs hurt!)
Make them feel safe to speak up
Have in-house counseling/support group
Be flexible about hours/time off
Celebrate the victories at work
Improve morale with awards and free food
For an in-depth exploration of identifying and dealing with compassion fatigue, check out this free webinar recording: Handling the Stress of Combating Animal Abuse.
How do you guys in the field cope with stress?
Photo: Allie Phillips
Related Links:
Webinar Recording: Handling the Stress of Combating Animal Abuse
Stress and Animal Protection Work
Get ASPCApro delivered direct to you.
The latest news from experts and thought leaders right to your inbox.
Explore ASPCApro Tools & Tips by Topic: