Tip of the Week: Turn Socks Into Cozy Kitteh Sweaters!
Got patients who can use some extra warmth in shelters or foster homes? When it comes to comforting kittens, Austin Pets Alive! (APA) has found the secret to success… or should we say sock-cess?
Due to a nasty bout with ringworm, Poppyseed, pictured below, was completely bald; here she is sporting a sweater—made from a sock!!—under a blanket to keep her nice and toasty.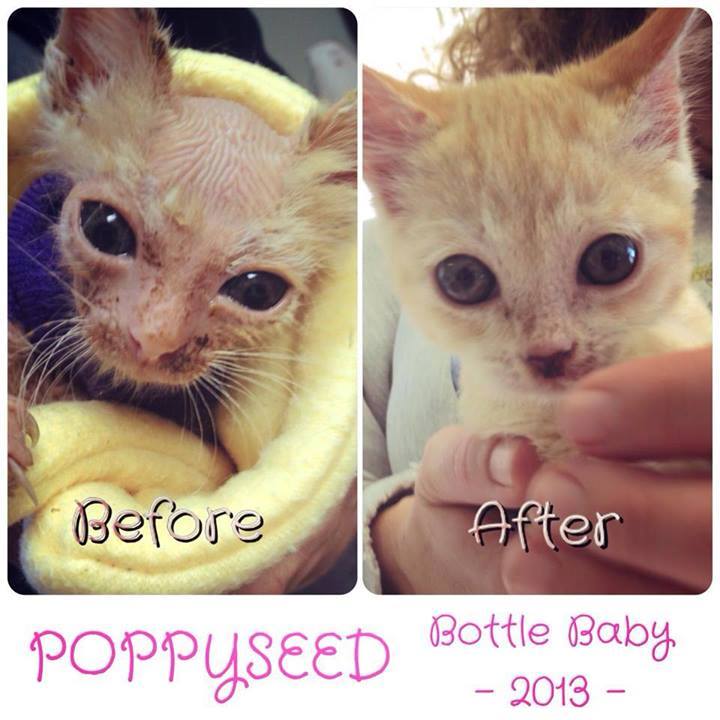 According to Casandra Mensing, APA neonatal program manager, crafty volunteers can make socks into sweaters in just a few simple steps:
You'll need a child-sized sock
Cut off the entire toe section—that's where kitty's head will go!
Cut 2 holes in the heel portion—that's where kitty's front legs will go!
And boom—insta-sweater.
Ready to get this project on its feet? Over at APA, sock sweaters are donated by local Girl Scouts. This would be a fun activity for school classrooms, too!
How do you keep kittens warm at your agency?
Related Links:
"Tip of the Week: Sock It To 'Em!"
Webinar: Early-Age Care for Foster Animals
Get ASPCApro delivered direct to you.
The latest news from experts and thought leaders right to your inbox.
Explore ASPCApro Tools & Tips by Topic: