Go Ahead, Try It: Open Adoptions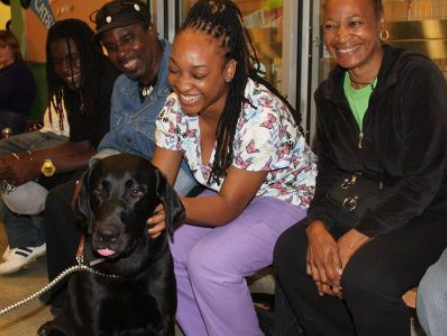 Five-page adoptions applications. Tough restrictions on families and no-no policies on adopting out pets as gifts. Home visits. Landlord checks…
Who needs 'em?
If you attended the special session on "Mythbusters: Finding the Perfect Home" at HSUS Animal Care Expo last week, you learned from Todd Cramer of PetSmart Charities, Betsy McFarland of HSUS and the ASPCA's own Dr. Emily Weiss that many long-held beliefs about who will make a good adopter—and how to find that "perfect" adopter—are actually barriers that can prevent animals from going home.
How to bust through those barriers? More and more shelters are looking to open adoptions—a system that does away with hard, fast policies and adoption applications and instead focuses on conversation-based adoptions designed to help anyone walking into your shelter feel respected, and anyone walking out more educated.
Here's the video that Dr. Weiss recommended as a great resource for ideas on how to communicate with potential adopters, as well as some tips, tools and how-tos to get you started in—and to encourage you to keep offering—open adoptions.
ASPCA Research: Success of Conversational, Fee-Waived Adoptions
Read results from a recent survey conducted by the ASPCA's Research and Development team.
How-To: Progressive Adoptions Serving Pets and People
A profile of the open adoption program at Dakin Pioneer Valley Humane Society. Download the complete profile and see if it could work at your agency.

Tips: Welcome, We're So Glad You're Here!
A "welcome!" vibe makes your shelter more pleasant, and can also help you save more lives. Check out some simple steps to get you there.

 
Get ASPCApro delivered direct to you.
The latest news from experts and thought leaders right to your inbox.
Explore ASPCApro Tools & Tips by Topic: