Foster Programs: Animal Selection & Family Recruitment
Materials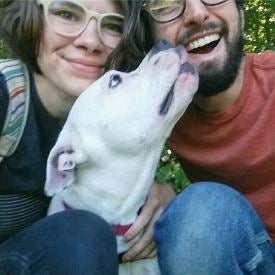 Want a thriving foster program for cats and dogs? Learn how Charleston Animal Society (CAS) successfully recruits foster families. CAS will share their online application, explain their open foster policy, and walk you through:
Recruiting foster families
Choosing the best animals for foster care
Assigning animals to foster homes
Paperwork and systems to track animals
Scheduling foster recheck appointments
Sending supplies to foster animals
Retention and engagement of foster volunteers
Animal welfare organizations looking to start or grow their foster programs will benefit from this two-part webinar series. Foster coordinators, shelter management, and spay/neuter directors are especially welcome. Don't miss part two: Making Your Foster Program Thrive: Preventing Mt. Kitten.
This webinar has been approved by CAWA for 1 CE unit.