Animal Behavior for Shelters
Have you read Animal Behavior for Shelter Veterinarians and Staff?  This book for shelter professionals evaluates the available research and programs that address both animal and human behaviors associated with the intake, management, and rehoming of dogs and cats?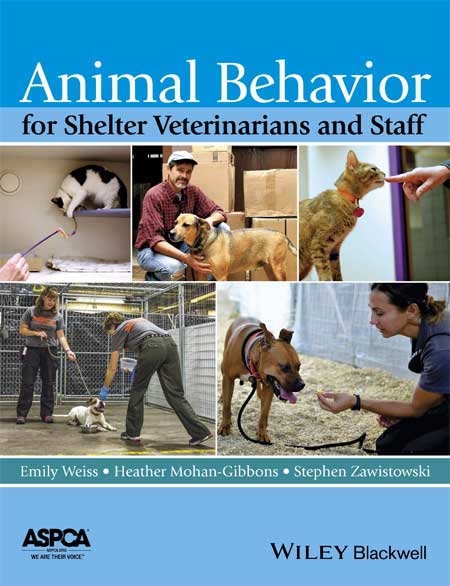 This free, 90-minute webinar will provide information and tools outlined in the textbook to best house and enrich the dogs and cats in your care, help families retain pets in their homes, make pet adoption a positive and enriching experience for all parties involved, and ensure that placements are successful.
Anyone in animal sheltering who has an interest in the behavior of dogs and cats will benefit from this webinar. This webinar has been approved by both CCPDT and IAABC for CEUs. Send us a request for CEUs.
Presenters:
Dr. Emily Weiss, PhD, CAAB, Vice President, Research and Development, ASPCA

Heather Mohan-Gibbons, RVT, ACAAB, CDEP, CBCC-KA, Director of Applied Research and Behavior, ASPCA