Sample Plans for Evacuation and Sheltering
As you create your own disaster response plan, it may be helpful to see how other organizations and communities have tackled the same assignment.
The samples we have provided are real plans from which we removed identifying information for the organization/community. The scope of these plans varies and was defined by the needs of the organization and its community.
You can use and adapt the structure, text, and forms from these plans as you pull together the most appropriate plan for your needs.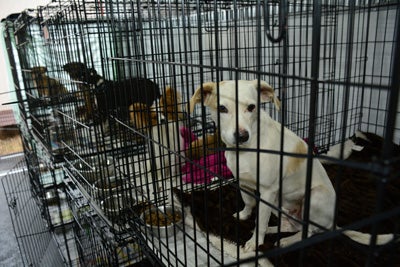 City/County Animal Plan
This is a countywide animal emergency preparedness plan. Appendices included with the plan provide good examples of recordkeeping paperwork, care instructions and other standard forms that are needed in an emergency affecting animals.
Shelter Evacuation Plan
This plan focuses on evacuation of a humane society shelter and also the humane society's role in setting up a temporary shelter for owned animals. This document shows an early draft, with many plan details not yet in place.
Pet-Friendly Shelter Plan
This plan focuses on the operation of a pet-friendly shelter for humans and their cats and dogs.
Explore ASPCApro Tools & Tips by Topic: