In This Section
Overview, Blogs & Webinars
Publications
Programs
---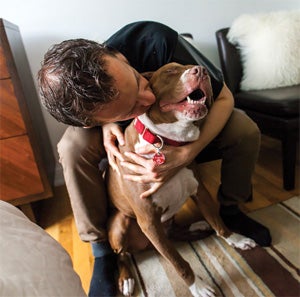 ---
"Research and Development at the ASPCA starts with the philosophy that every number is a wet nose."
-Dr. Emily Weiss, Vice President, ASPCA Research and Development
---
Keep up to date with R&D and other lifesaving programs. Sign up for the ASPCApro e-newsletter.

---
Research & Development
This department conducts research to inform and support work within the ASPCA's Strategic Plan. Research may include program development, investigation of the impact of laws and policies and studies of animal welfare and risk.
The department also measures indicators for its work and examines metrics to learn individual program impact. The Shelter Medicine team and the Shelter Behavior team are housed within the R&D department, and provide direct, boots on the ground and virtual support for groups focused on animal wellness and behavioral health. 

R&D Data-Driven Programs
The ASPCA researches and implements lifesaving models, both internally and through work with other agencies, and then shares successful programs with the field. The R&D team's work provides the latest research to help with food guarding, assessments, adoptions and many more crucial shelter subjects.
R&D Blogs
ASPCApro regularly posts new and exciting research blogs designed to help shelters. Check out Dr. Emily Weiss's research-focused blogs and Dr. Margaret Slater's research-focused blogs.
R&D External Publications
The R&D group's work is regularly published in peer-reviewed journals and shared with the field at regional, national and international conferences.
Read More >>
R&D Webinars
Listen to these free webinars on your own schedule and at your own pace. They also make great tools for staff training!
Fee-Waived Adoptions
Feral vs. Frightened: Who Is That Cat?
Innovative Ideas for Saving Lives
How are Lost Pets Found?
Is That Cat Feral?
Return to Owner Strategies that Work
Working with Rescue Groups to Save More Lives
The Equation for Lifesavin'
Truly Targeted Spay/Neuter 
Targeting Risk: Using GIS to Save Lives 
Dog Adoption Ambassadors
SAFER