When Was the Last Time You Adopted a Cat?
Dr. Margaret Slater urges you to put yourself in the shoes of a potential adopter.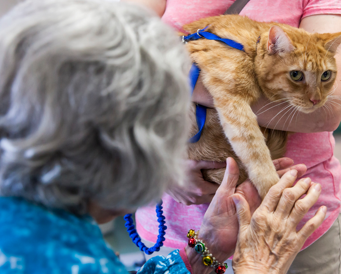 I have an older family friend (she's in her 80's and still plays tennis and bridge!) who doesn't live near enough for me to help her out. She's had cats on and off for decades, but has been cat-less for a few years now. She is recently widowed and wanted to get a cat. Now, mind you, she has always gotten cats by having them just show up, so the formal adoption thing is foreign to her. And she doesn't spend much time online, so that isn't second nature, either. 
She is, however, an experienced and loving cat owner. She had everything she needed already in her house, and was so excited to finally be getting a cat to love. The first place she went to was closed…only open certain hours on certain days. Okay, that happens, even though it does limit adoptions. 
The next weekend she did her research on shelter hours. She walked into a local facility and was greeted with: "Have you filled out an application?" As she was doing that, they asked her about her vet (she doesn't have one yet, since she doesn't have a cat). They also asked her what her plans are if she can't look after the cat. She got to see the 10 cats who were available. Three had to go together, and a few swatted…none seemed like a good fit, and she felt saddened and disappointed. They did tell her there was another shelter nearby that has lots of cats. She went straight there and they greeted her with another "Have you filled out an application?" And they asked for 3 references. After she filled out the application, they took her to another room. They interviewed her and asked her about her vet, and what will she do if she can't look after the cat. She left in tears, without having seen any cats—or even photos—after the questions made her feel like she had been again judged as too old to adopt.  
Do you have an older relative who's never adopted? If they walked into your organization for the first time, how would they feel? What if you tried to adopt from your organization? What assumptions about you might they make if they didn't know you? Too old? Too many cats already? Not home enough?
If someone had taken a different approach with my friend and asked her about her previous cats, or why she wanted a new cat, they could have heard how much love, care and experience she has to give. She wanted an adult cat, and she would have taken one who needed to be an only cat in the house—she would have been ecstatic! She might have volunteered or donated money to them. Instead, she is still without a cat. 
We have talked a lot on this blog about conversation-based adoptions and being kind (check out "The End of We and Them" and "Another Win for Open Adoptions."). We've done research that shows removing policies that are barriers to adoption doesn't change how people treat their new pet. And we've recently published a position statement on Keeping Pets & People Together. Yet, it seems we still have a ways to go. 
Please, put yourself or your family members in the shoes of your potential adopters. Wouldn't you like to meet some of the available cats? Wouldn't you rather hear about their personalities and preferences, rather than "Have you filled out an application" and "List 3 references we can call?" 
What do you do when a potential adopter reaches out to you online, on the phone or comes through your doors?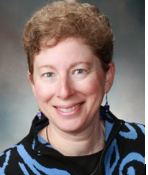 The ASPCA's Dr. Margaret Slater, DVM, PhD, Senior Director, Veterinary Epidemiology, focuses much of her work on free-roaming cats. Prior to joining the ASPCA in 2008, Dr. Slater taught epidemiology at Texas A & M's College of Veterinary Medicine and Biomedical Sciences, and today her emphasis is on research, including assessing fee-waived cat programs and the impact of spay/neuter on shelter intake.
Related Links
Tips on making adopters feel welcome
Blog: "New & Noteworthy: ASPCA Position Statement on Community Cats"
Position Statement on Responsibilities of Animal Shelters: This outlines our expectations of shelters, including acting without prejudice against people and avoiding putting barriers between animals and homes
Get our Blog content delivered direct to you.
The latest posts from ASPCApro experts and thought leaders delivered directly to your inbox.
Explore ASPCApro Tools & Tips by Topic: