Tip of the Week: Pay Volunteers a Compliment—Literally!
Are you strategizing for National Volunteer Appreciation Week coming up April 10-16? Grab some inspiration from New Hampshire SPCA's Rewards & Recognition program, where employees are encouraged to fill out and issue R&R bucks to colleagues to acknowledge them for doing something awesome—an idea you can easily adapt to honor your volunteers.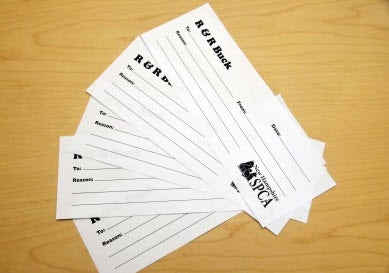 No fancy graphic program required—bucks can easily be created in Word.
At the end of each month, the person with the most 'bucks' gets some great rewards, including…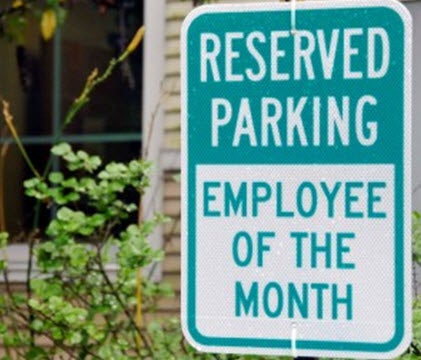 The idea started when the Stratham agency wanted to keep staff happy and motivated during a busy time when they took on extra work—and it was so successful that NHSPCA decided to make the program permanent. The incentive to recognize peers allows employees to notice and react to the good things their coworkers are doing, creating a supportive and positive environment.
Says Courtney Vavra, NHSPCA donor relations coordinator, "At the end of our monthly staff meeting, we go around the room and each share why we've received a 'buck' with the group. Then we take a moment to see who has earned the most 'bucks' that month. That lucky person gets their very own reserved Employee of the Month parking spot, a nice gift certificate and, of course, a huge round of applause!"
If you're planning to try something like this with your volunteers—or maybe you already have a similar program—let us know in the comment box.
Related Links
Get Ready to Say Thanks During Volunteer Week!
7 Ways to Ramp Up Volunteer Management