Tip of the Week: Just Add Bling!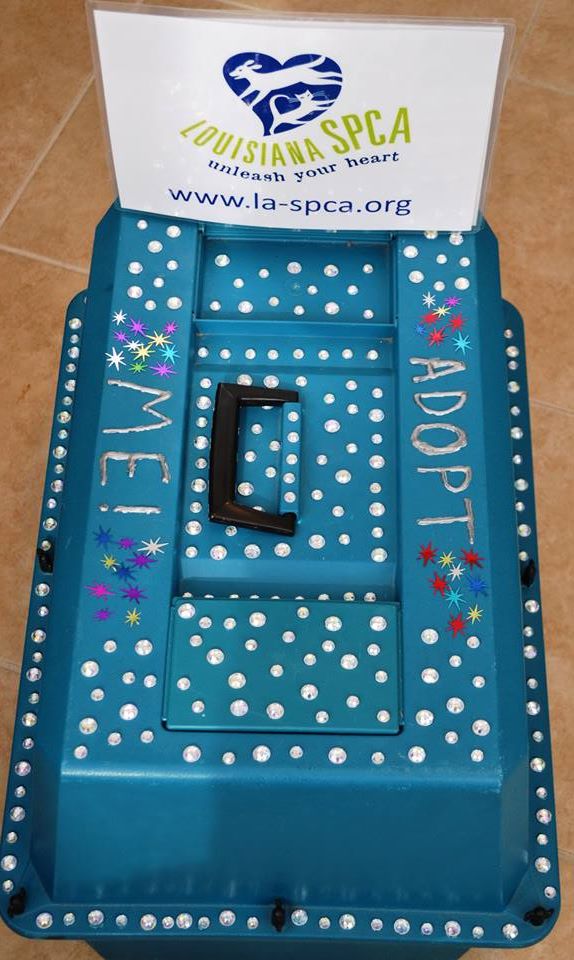 Looking for a fun way to get adopters' attention at offsite adoption venues? We're loving this bejeweled cat carrier designed at the Louisiana SPCA to be used by foster volunteers to transport cats to events.
Start with a brightly colored plastic pet crate and head to your local art or crafts supplies store. The carrier featured here is decorated with:
- silver glitter puffy paint
- sequin stars
- silver permanent marker
- plastic crystals
- craft glue
"Get creative and get whatever you want," says LA/SPCA foster coordinator Allie Mayer. "I'm sure a more 'artsy' volunteer could have made it look even more spectacular!" Allie came up with the idea to make the carrier when the New Orleans agency decided to expand their Adoption Ambassadors program—in which volunteers are responsible for not only fostering an animal, but finding him a home—to include cats as well as dogs.
For the signage on top, Allie simply used PowerPoint to make a colorful PDF with high-resolution photos, then got it printed and laminated at a copy shop. "Most plastic carriers have that little flap on the top that you can pop up," she says. "That's what I attached the signage to."
So far, the bejeweled carrier has turned out to be one sweet ride for its first passenger, Jezebel, shown here, who found a home after participating in 3 weekend indoor adoption events. "I generally use the carrier to bring cats and kittens to adoption events, but I don't leave them in it—it's just for transportation," says Allie. "I set them up in a bigger kennel once I get to the event, but still leave the carrier visible to grab people's attention."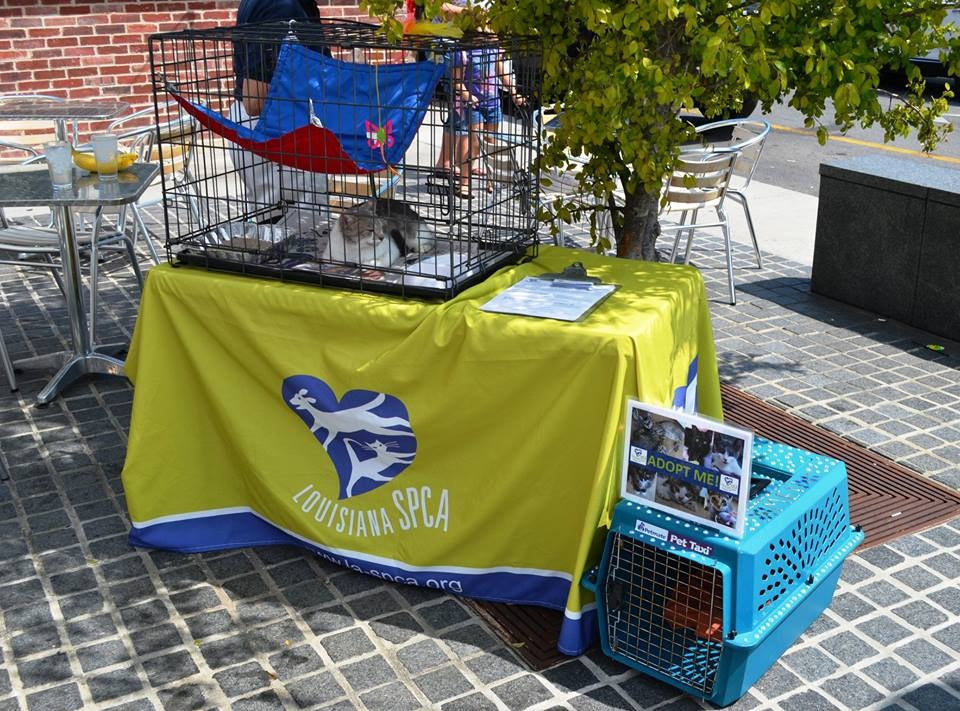 Ready to get out the BeDazzler? What else have you done at your agency to help promote foster cats and others who aren't on your adoption floor?
Related Links
They Did It: Fosters on Wheels
Get our Blog content delivered direct to you.
The latest posts from ASPCApro experts and thought leaders delivered directly to your inbox.
Explore ASPCApro Tools & Tips by Topic: