Read This If You Want to Reduce Intake
Dr. Emily Weiss suggests an important shift that focuses on keeping pets with their people.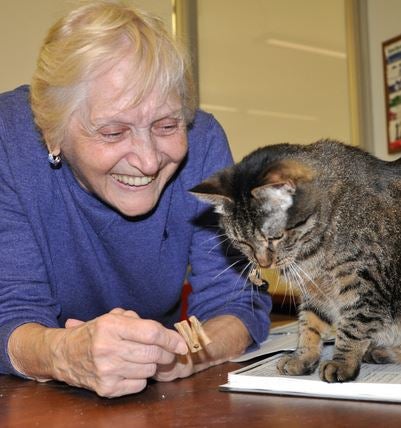 Managed intake and intake reduction programs are spreading like wildfire across the country. For those unfamiliar with this type of program, owners are asked to schedule the intake of their pet so that the shelter can better manage the capacity of the animals in their care. In most cases, the goal of these programs is to decrease or streamline intake at the location where the program is implemented.
While these programs have varied success, they can be very effective in achieving the goal of reducing intake and managing the intake of owner-relinquished animals into the shelter. What does the data tell us? I have recently observed and dug into the data from a few managed intake programs. While dog and cat intake may decrease, without an initial focus and intent of working to retain that pet with that person, I have found that ultimately the vast majority of pets enter the population of homeless animals. Whether the owner comes to the shelter at their appointed time, or relinquishes to a rescue or other shelter, more than 80% of those pets are no longer with their people—and in some cases, the percentage is higher.
It feels to me like perhaps we are missing the mark. What if a quarter-turn of our current process could get us back on track?
With the goal of reducing intake, there can be some unintended consequences that could sometimes be counter to an overall mission of welfare. If the rule for managed intake is fairly strict and owners must wait for their intake appointments, people and pets who really should no longer be together may not be caught by intake staff, and both pet and person suffer while they wait for their appointment. Further, if the focus is on helping the person re-home their pet through other sources, very likely the opportunity to keep the pet and person together is lost. 
Decreasing those unintended consequences can happen with a slight shift in the goal and the interaction. When people are relinquishing due to inability to afford some resource, why not start by providing those resources when appropriate? When folks see no way out and we can see the way, let's try to help them get there. With this as the primary goal, we not only shift the focus, but we also shift the conversation with the pet owner.  Instead of starting with, "Can you help us by keeping your pet until we can see you?," the starting point becomes, "How can we help you?" This shift alone can open hearts and opportunities to keep pets home. For those who cannot (or do not want to) keep their pet, the relationship is now set for that person to be more open-minded about keeping the pet home until his allotted slot time, and we are more likely to see if indeed the best option is for that pet to come into the shelter. This approach can also help intake staff determine which pets really need sheltering.
This shift from a goal of reducing intake to keeping people and pets together requires some resources. Just as a good managed intake program needs to launch with multiple options for re-homing, a shift to a retention-first program requires access to vet care, grooming, spay/neuter services and other resources, so that those who need a helping hand can get that help quickly. 
There are some programs out there for which this shift has already occurred—we would love to hear from you!
P.S. I will clarify here (I can almost feel Drs. Kate Hurley and Julie Levy sending laser-wielding cats my way) that keeping the number of animals in care at or below capacity is vital. By shifting the focus of the goal, you allow more opportunities for those entering your doors to not just hold on to their pet until he can be re-homed, but more opportunities to resolve the issue that's leading to relinquishment in the first place.
Related Links
Blog: "Studying the Act of Re-Homing"
Comments
About the Author
Emily Weiss, PhD, CAAB
ASPCA Vice President, Research & Development
Dr. Emily Weiss' work at the ASPCA involves developing programs and processes that focus on impact on animal welfare. In her previous work as a behaviorist, she developed training programs to improve husbandry and decrease stress for many zoo animals. She has also developed assessment tools for shelter animals, including the SAFER assessment and Meet Your Match Canine-ality, Puppy-ality and Feline-ality. Dr. Weiss is co-editor of the Journal of Applied Animal Welfare Science, and has published and lectured extensively in the field of applied animal behavior.
Get our Blog content delivered direct to you.
The latest posts from ASPCApro experts and thought leaders delivered directly to your inbox.
Explore ASPCApro Tools & Tips by Topic: