Recent Comments
Actually I do this with my outdoor feral cats. Momma acknowledges me with a blink. Papa who is a scaredy...
Thank you for this!! A smile makes the difference! This goes for a pup you have had for years or a new...
I got several rejection letters from rescues because we gave up a dog 16 years ago when we had a baby and...
By Bananas and blueberries on I Was Them - 8/22/2016 at 5:25am
Wordless Wednesday
What might an animal shelter use this for?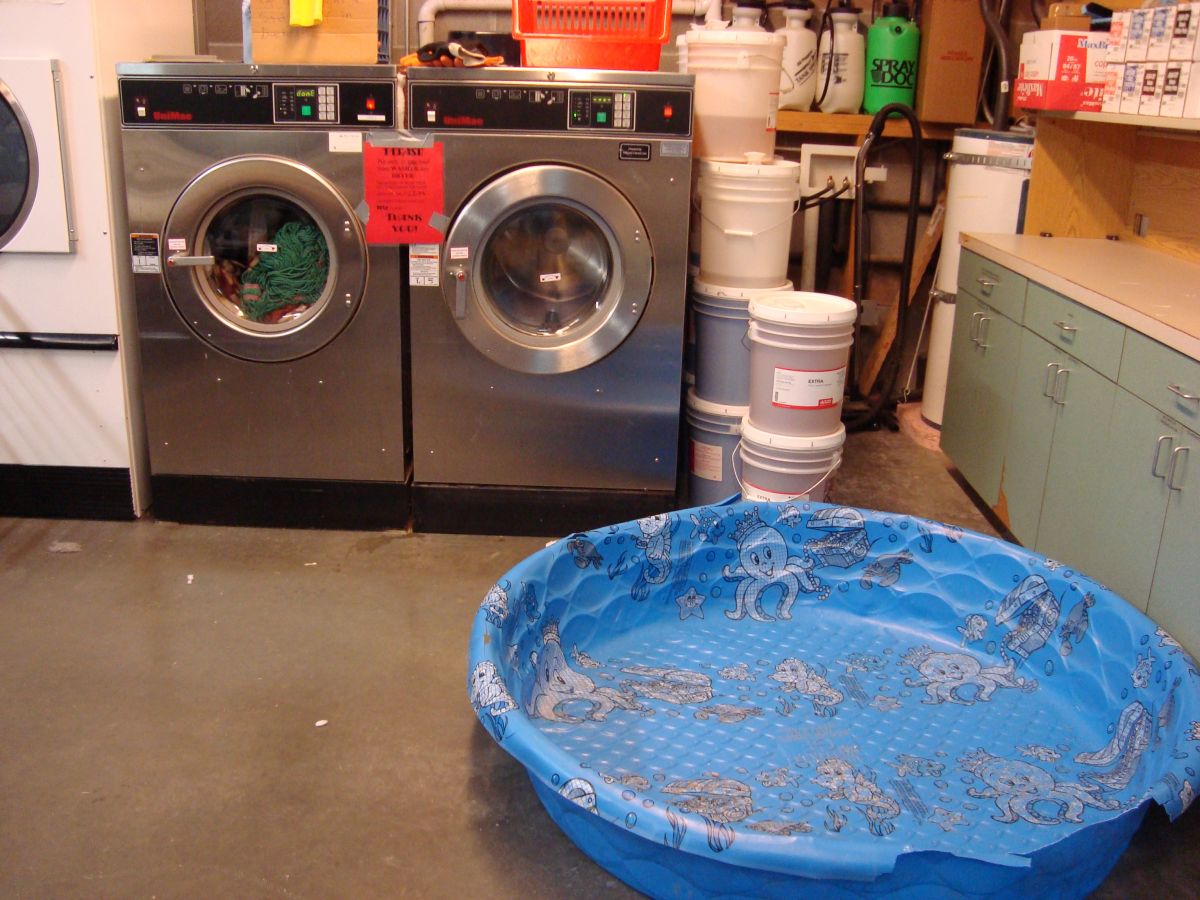 Is your head swimming with ideas? Share them in the comment box!
Update: Leave it to shelter peeps to come up with the most creative ideas this side of MacGyver! What you're looking at is Washington State's largest laundry basket! It actually starts out as a doggy swimming pool for the canines at the NOAH Center in Stanwood. When one of the exuberant bathers pops a hole in the pool, it gets repurposed as a great laundry basket.
Photo: The NOAH Center