Recent Comments
A stray dog that came into our care found his human companion, after having gone missing in August 2014...
When managing Ozuakee Humane Society in the 90's, I received a phone call about a doberman who had been...
We have seen a dramatic change vet the past year and a half. Until then we typically had a 4-month wait...
Wordless Wednesday
What might an animal shelter use this for?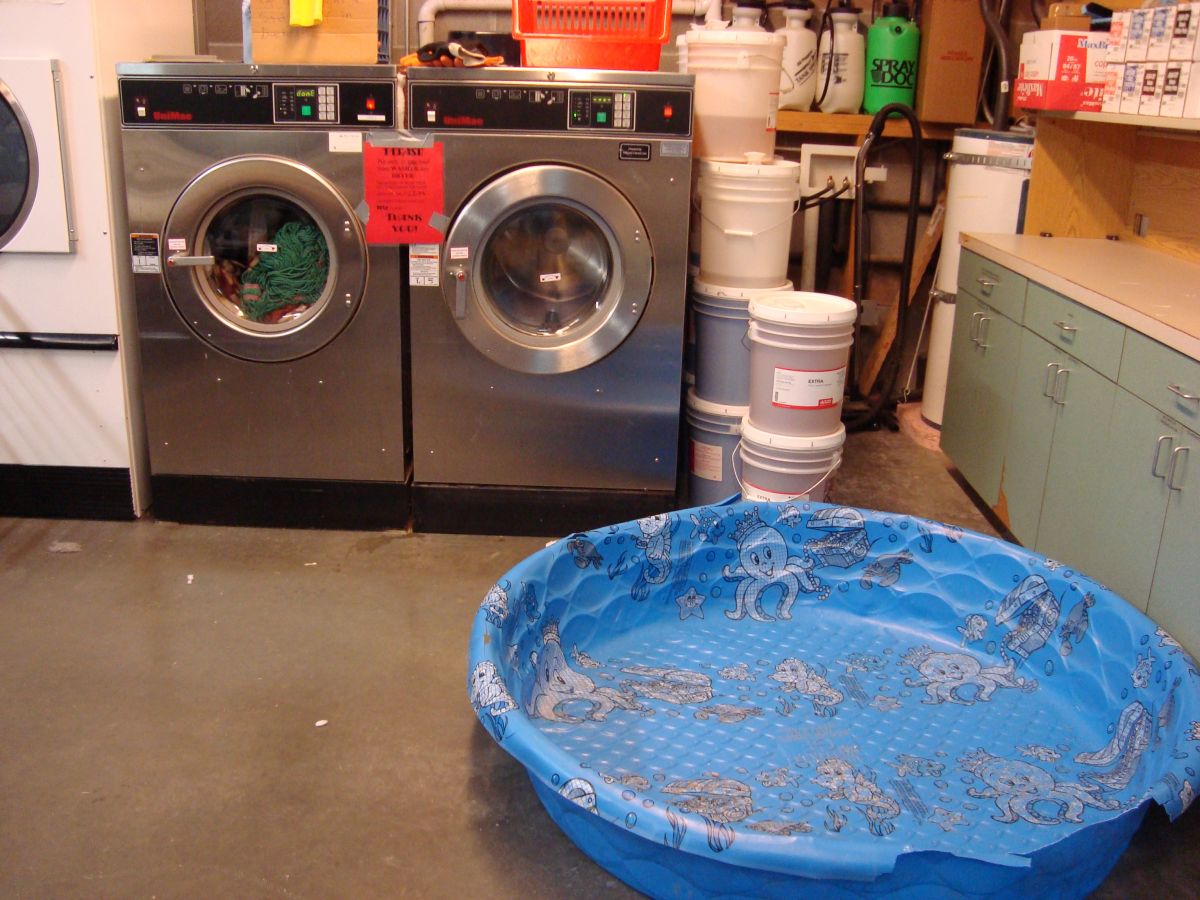 Is your head swimming with ideas? Share them in the comment box!
Update: Leave it to shelter peeps to come up with the most creative ideas this side of MacGyver! What you're looking at is Washington State's largest laundry basket! It actually starts out as a doggy swimming pool for the canines at the NOAH Center in Stanwood. When one of the exuberant bathers pops a hole in the pool, it gets repurposed as a great laundry basket.
Photo: The NOAH Center