Recent Comments
Try spending some time doing volunteer work for lost and found dogs in July and you would change your...
Looking at our baseline data (2007) - before any significant interventions were in place to manage the...
I respect and understand your opinion. It's extremely difficult, especially when you've been working in...
Wordless Wednesday
What might an animal shelter use this for?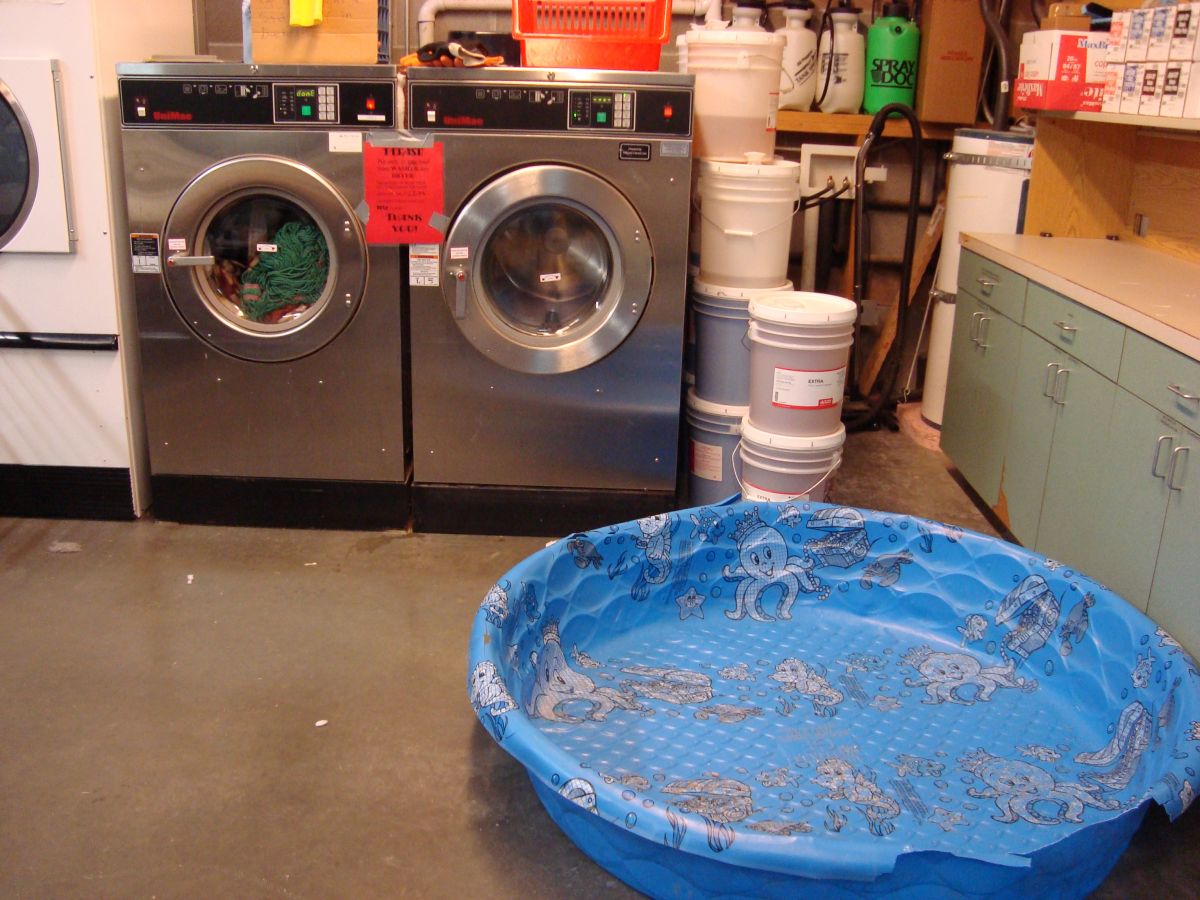 Is your head swimming with ideas? Share them in the comment box!
Update: Leave it to shelter peeps to come up with the most creative ideas this side of MacGyver! What you're looking at is Washington State's largest laundry basket! It actually starts out as a doggy swimming pool for the canines at the NOAH Center in Stanwood. When one of the exuberant bathers pops a hole in the pool, it gets repurposed as a great laundry basket.
Photo: The NOAH Center