Tip of the Week: Post This For Lots of Likes
For many shelters, the exciting result of holding mega adoption events and waiving fees has been a whole lot of empty cages. Equally exciting? The photos! Audiences love seeing the powerful visuals posted online—after all, each empty cage represents an animal who has gone home.
Grab some images of your empty cages to let fans know your agency's a place where animals' lives are saved, and people really care. An adoption is a celebration every. single. time.
Here are some ways to show off your empty kennels on social media:
Get on in! Trust us, this tactic has proven to be a winner again and again. KC Pet Project scored over 6,800 likes with this photo!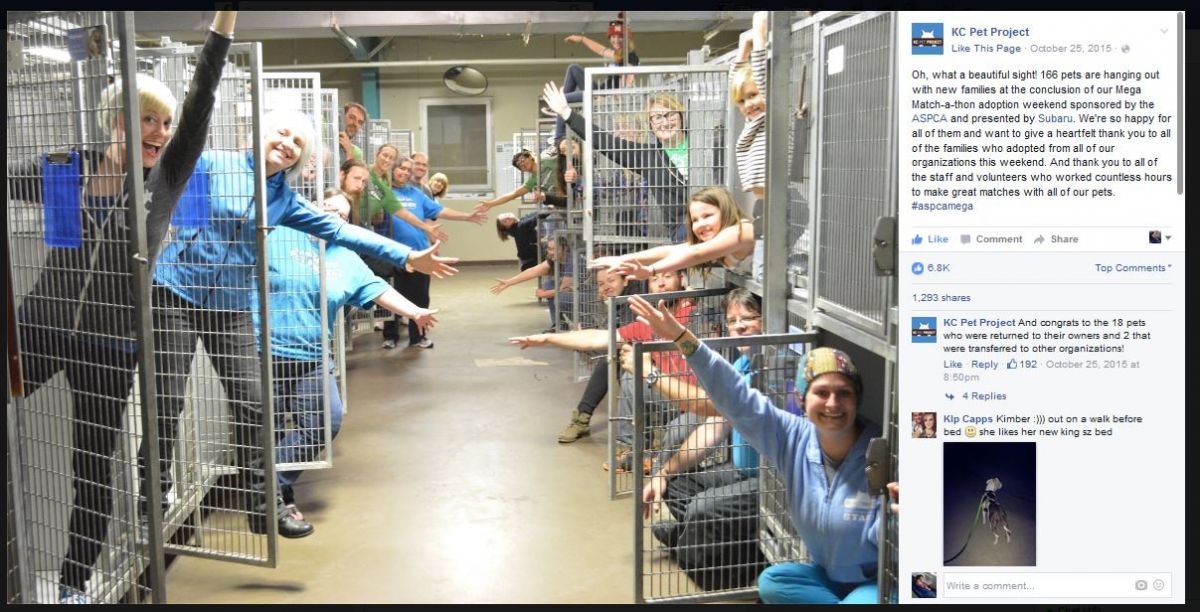 Take a tip from Kentucky Humane Society and make a video. This one was viewed more than 21,900 times.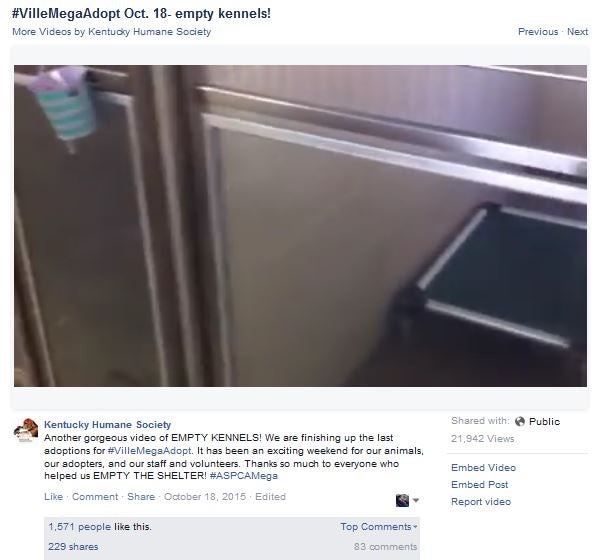 Credit your community. Morris Animal Refuge thanked their supporters with a fun and gracious note: "Who let the dogs out? You did!"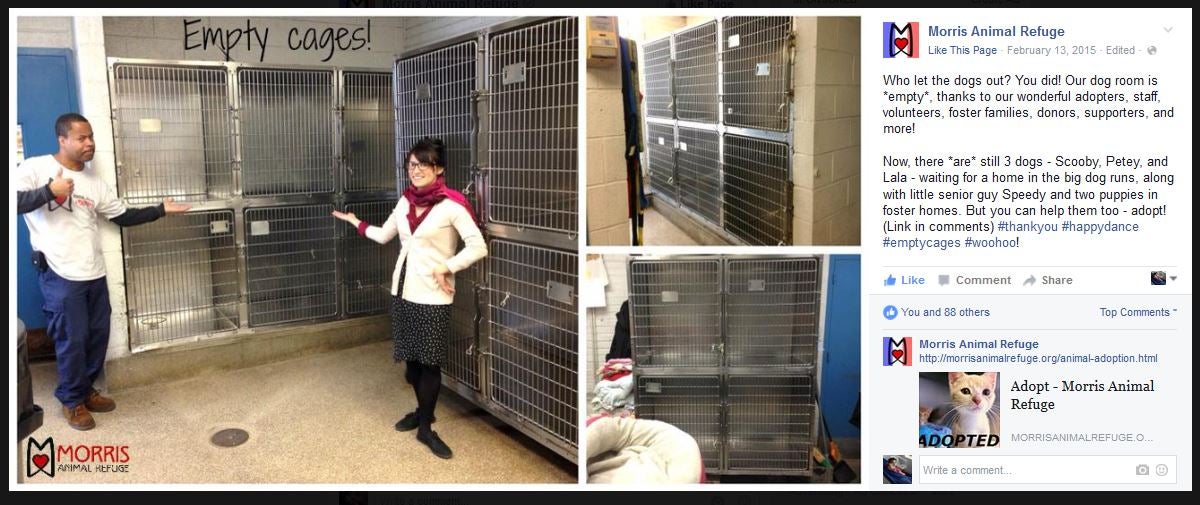 You don't have to hold an Empty the Shelter event to create an effective status, or even clear a bunch of kennels. Just posting the empty cage of one animal who has gone home on any given day will resonate with your audience.
What are your agency's top-performing posts?
Related Links
Empty the Shelter and Save More Lives