They Did It: Fosters On Wheels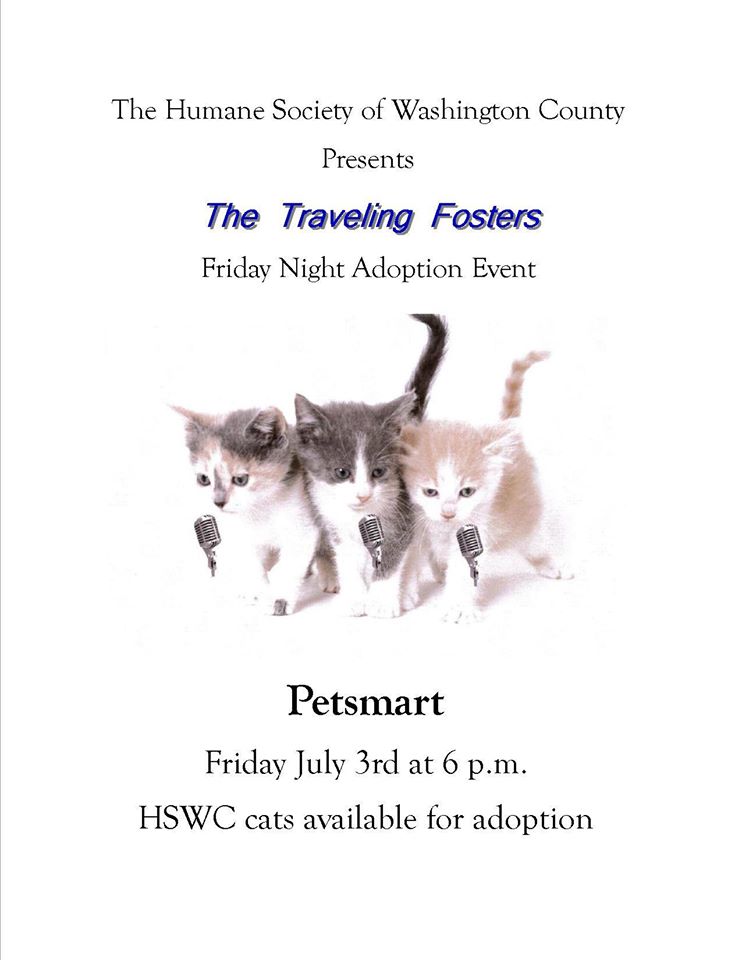 Here they come, rolling down the street… It's the Humane Society of Washington County's Traveling Fosters, and they're hard at work getting cats out of the shelter and into homes—during the busiest time of year, no less. Read on to see how these empowered (and genius!) volunteers have taken foster care to the next level.
How it works: The Traveling Fosters program is an innovative twist on the Adoption Ambassadors concept—each volunteer is responsible for not only fostering an animal, but finding him a home—through marketing via social media and getting that animal out in the community to be seen by potential adopters.
Adoption Ambassadors originally focused on dogs, but the Traveling Fosters' specialty is cats! They bring their foster cats to events around the county, which they plan and market themselves. Says HSWC's vice president of operations, Ellen Taylor, CPDT-KA, CDEP, CAWA, "Their ideas are terrific—they are marketing geniuses, event gurus and skilled adoption counselors. They have received permission from their employers to take foster projects to their jobs, they engage family and friends in their work and approach area businesses for support."
What happens at a Traveling Fosters event: Shares Taylor, "Last summer, one of the fosters planned and executed an adoption event at his employer, the local YMCA. At this event, 27 foster cats were adopted for waived fees."
Volunteer Karen Poston found homes for all her fosters—a mama cat and her 5 kittens—at a Traveling Fosters event earlier this year. Says Karen, "I love how I can know who is adopting my fosters, and how they can know a bit about the home where they grew up. I can tell potential adopters about my kittens' qualities & quirks personally, and they can ask me anything about them. I am a much happier foster when I feel that all of the work I've put in will result in kitties that are happy for the rest of their lives."
By the numbers: Though the program started in 2014 as an extra push during the ASPCA Rachael Ray $100K Challenge, HSWC really built it up this past year as part of their participation in the ASPCA's 6-month national Adoption Ambassadors campaign.
During this past summer, the Traveling Fosters cared for nearly 400 cats per month in their homes. "This is double the capacity for the cats in our shelter," says Taylor. A total of 1,059 foster animals were adopted in 2015. Of those, 90% (mostly cats) were facilitated by Traveling Fosters. 
Tools of the trade: Active Traveling Fosters are now equipped with "Road Kits"—made possible with funding from an ASPCA grant received as part of the Adoption Ambassadors campaign—that include signage, donation boxes, rolling file boxes for adoption documents, display tables and attractive rolling, side/top/front-opening cages that are comfortable for the animals.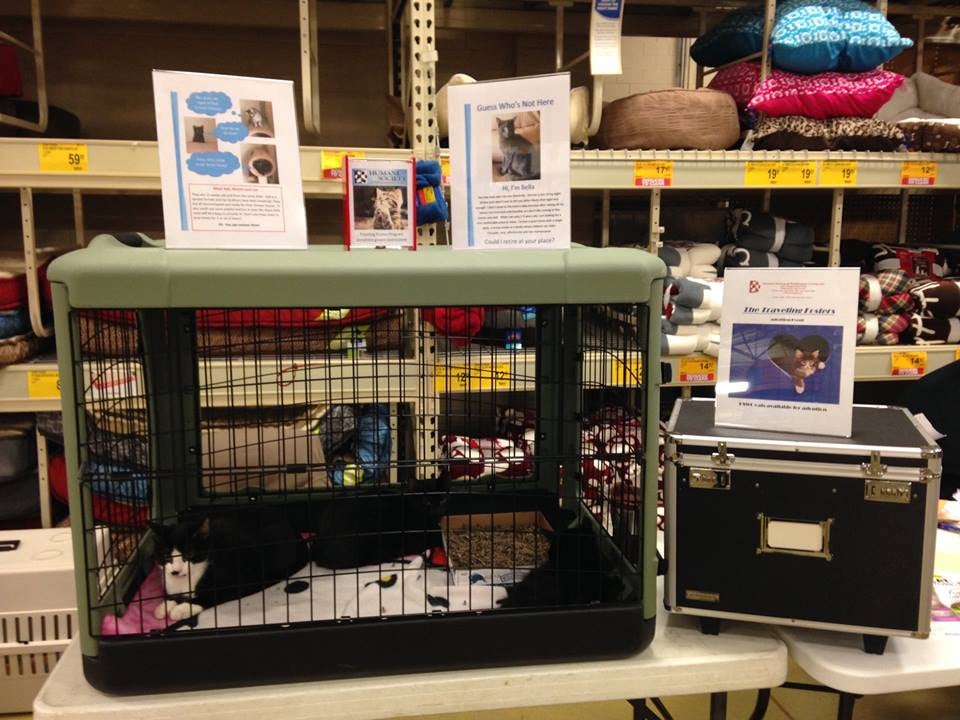 If you're thinking of giving it a try: Perhaps the most challenging step will be to empower your volunteers to handle all aspects of the adoptions, market themselves and plan their events—and then know how best to provide appropriate support, guidance and resources. "As the vice president of operations," says Taylor, "I empowered this group to work in line with our agency mission and under the direction of our foster care manager. Frankly, without their effort, many of these cats would have had no chance of adoption. We love these valuable volunteers."
Is the Traveling Fosters program a concept you'd like to roll out at your agency? Share your thoughts and experiences.
Related Links
Get our Blog content delivered direct to you.
The latest posts from ASPCApro experts and thought leaders delivered directly to your inbox.
Explore ASPCApro Tools & Tips by Topic: