Recent Comments
Actually I do this with my outdoor feral cats. Momma acknowledges me with a blink. Papa who is a scaredy...
Thank you for this!! A smile makes the difference! This goes for a pup you have had for years or a new...
I got several rejection letters from rescues because we gave up a dog 16 years ago when we had a baby and...
By Bananas and blueberries on I Was Them - 8/22/2016 at 5:25am
Print & Pass On: Post-Op Instructions for Pet Owners
Do you offer spay/neuter services? Grab this sample of an informational sheet for pet owners on post-surgical and vaccination care.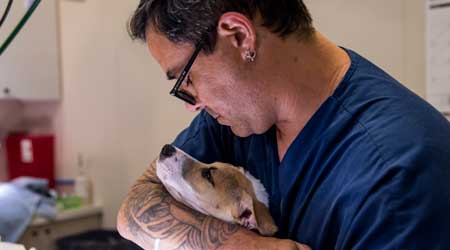 We have these instructions available in Spanish, too—download them here.
Related links
Coming Up: World Spay Day Is February 23
Video: Feline Stress Reduction Procedures