Tip of the Week: 4 Secrets to Kick-Butt Customer Service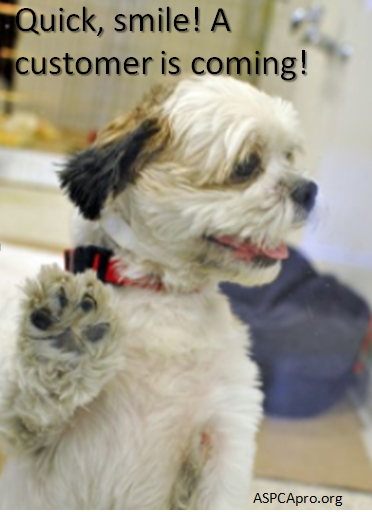 Want to improve the visitor experience at your shelter? Take a hint from the retail world and use a "secret shopper" to act as a fresh set of eyes and provide you with constructive feedback on your customer service and facility.
Here's how to do it:
Recruit a trusted member or members of the public who will be discreet about their visit.
Provide them with a checklist of things to look for—make sure the list is tailored to your organization. That might include:
Were you greeted by staff?
Do you know what to do if you are interested in a particular pet?
Does shelter signage make sense (directional and instructional signs and kennel cards)?
Is the facility tidy and clean?
Sit down with secret shoppers soon after their visit and ask them to share their experience.
Be prepared to make changes based on the secret shoppers' feedback.
Some retail establishments let staff know that, as a part of improving the customers' experience, secret shoppers are periodically employed. Being open about using secret shoppers may help staff feel more comfortable with the process—and even embrace it.
How does your agency get valuable feedback on customer service?
Related Links
2 Golden Rules for Happy Customers
Webinar: Customer Service for Social Change