Recent Comments
When managing Ozuakee Humane Society in the 90's, I received a phone call about a doberman who had been...
We have seen a dramatic change vet the past year and a half. Until then we typically had a 4-month wait...
Do you want to transfer cats in? I can help you out!
Plan Ahead: Have Some Fun With Oscars Promos
The Academy Awards are coming up on Sunday, February 28, and with the help of a pop culture-savvy graphic designer staffer/volunteer, you can win big on community engagement! In previous years, we've seen agencies play up the popular event by rocking film parody graphics and clever promos on social media, and holding fundraising events.
We think there are some Best Picture nominees with real promo potential this year, including "The Revenant," "The Martian" and "Mad Max: Fury Road." Check out these examples for inspiration—as you can see, there's no such thing as too silly or too punny.
And the awards for some of the most clever parodies go to…
Cleveland Animal Protective League, Cleveland, OH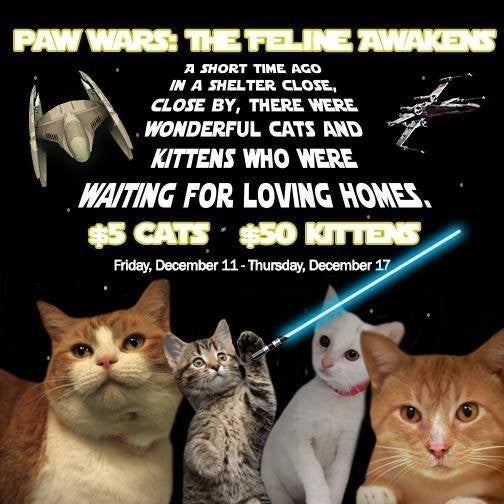 Seattle Humane: The Humane Society for Seattle/King County, Seattle, WA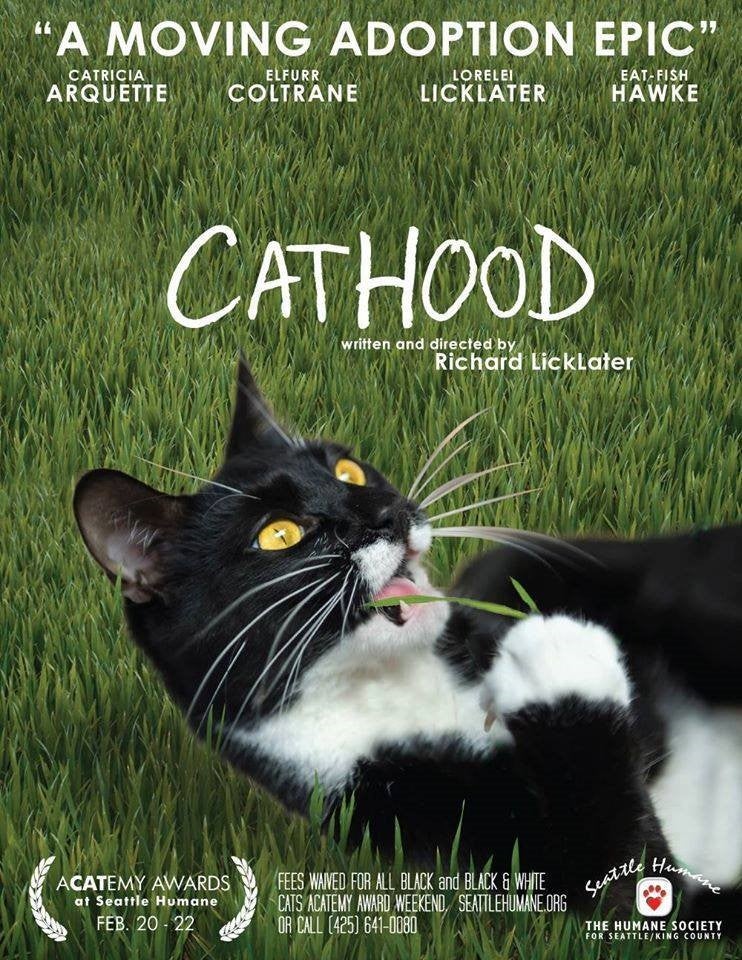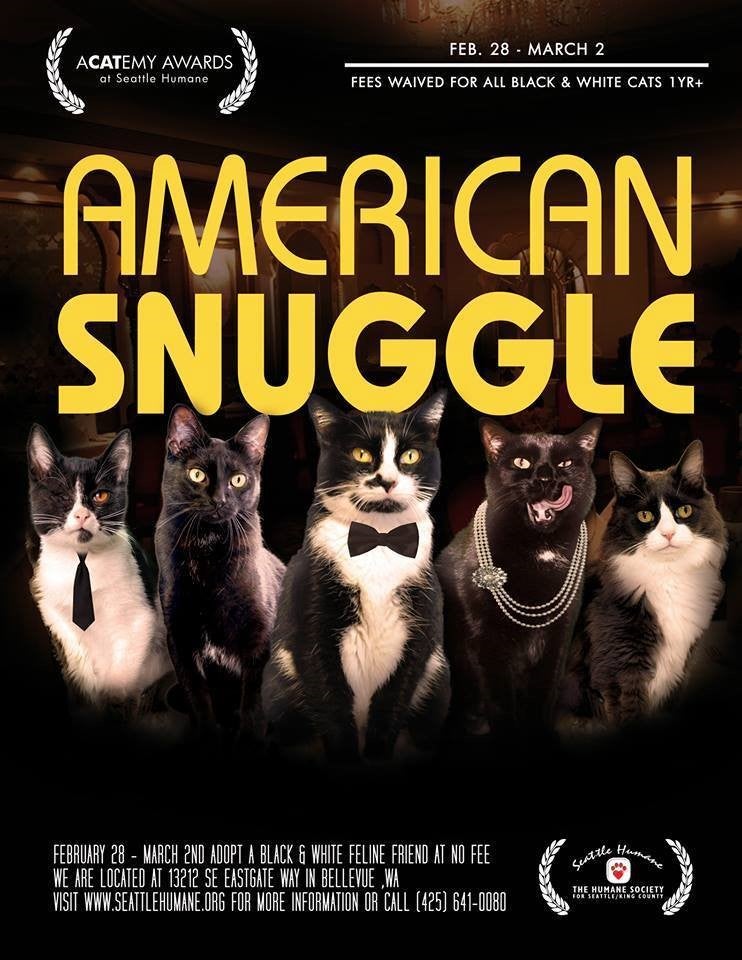 East Bay SPCA, Oakland, CA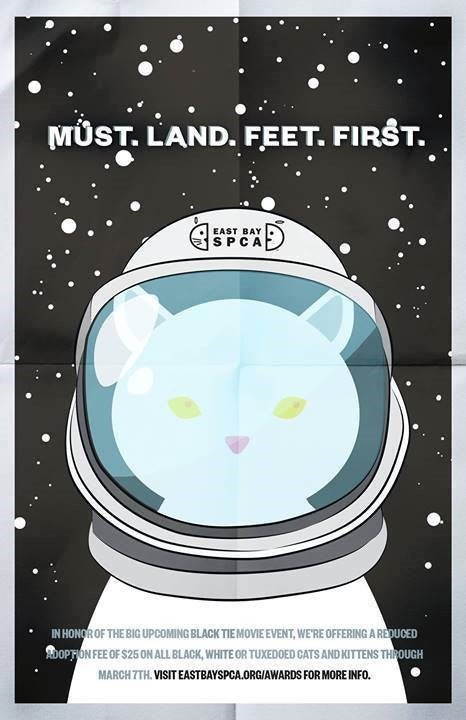 Award for most glamorous graphic and all-star punning goes to:
 Asheville Humane Society, Asheville, NC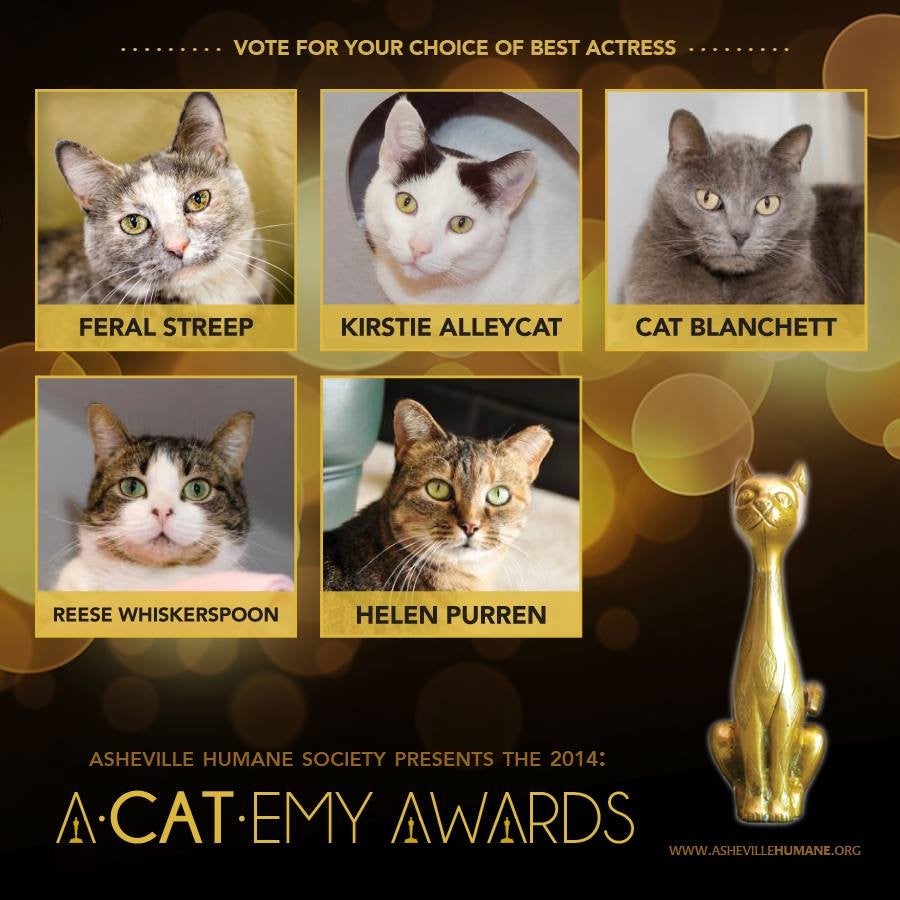 And here's an honorable mention for Pet Helpers—they're doing an Oscar-themed party and contest!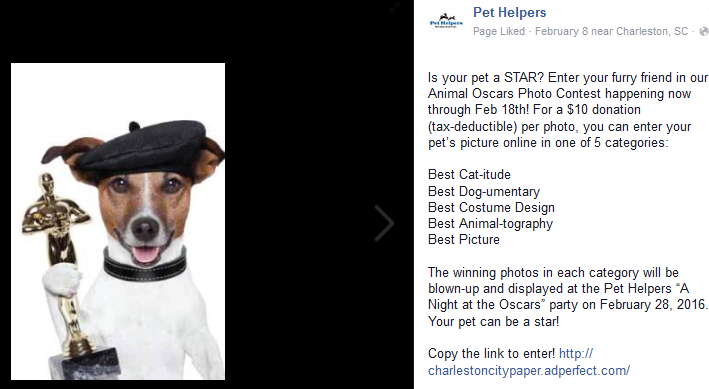 Can't wait for the sequel? We've compiled an entire album of this delectable stuff, courtesy of your colleagues in the field: The Classics: Film & TV Promos
We can't wait to see what you come up with!!! Please share a link to your promo/event.
Related Links
Blog: "Favorite Film & TV Promos"
Facebook Album: The Classics: Film & TV Promos