Print & Post: A Calendar to Make March Planning (and Beyond) Easy Peasy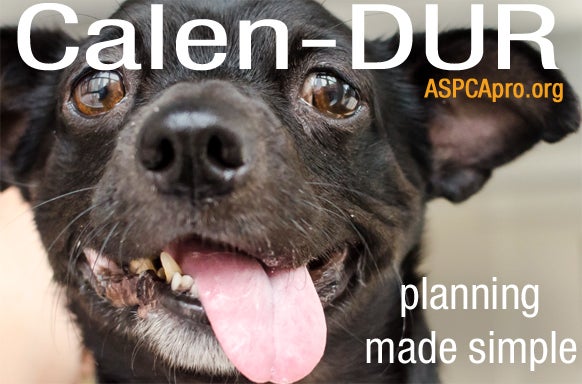 Shelters and rescues, we just wanted to check in and make sure you got your copy of the calendar that was created especially for you. It's designed to shine a light on your efforts, ease the burden of planning for special days, connect you more deeply with your community and bring adopters in your door.
Included are fun and frivolous days you can use for social media engagement, serious shelter life cycle information month-by-month and special days you'll want to plan for. And since a calendar is only half the picture, we've added a special section on Pro for all the resources you need for every event and season and medical or management issue all year long.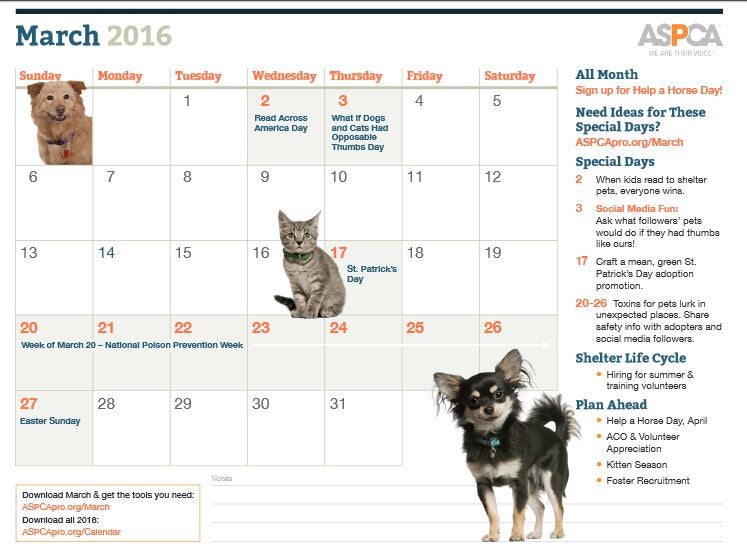 For example, did you know that Read Across America Day is in March? You can use it to highlight (or begin) a program where kids read to shelter animals! March also contains the not-to-be-missed What if Cats and Dogs Had Opposable Thumbs Day and Poison Prevention Week, and we've got ideas galore to share with you for leveraging those events into community support.
Check out the page of March resources, and get ready for the second quarter of resource pages coming later this month. We'll update them as the year progresses, so you can print out each month of the calendar when you need it or do the whole thing at once.
Each month is easy to find—after typing aspcapro.org just add  /January or /February (you get the idea). You can download the calendar all at once or a month at a time. We hope you'll find it helpful and inspiring—'cause you inspire us every day of the year!
Related Links
Tip of the Week: Get It On the Calendar
ASPCApro 2016 Planning Calendar