5 Must-See Webinars, Shelter Design Edition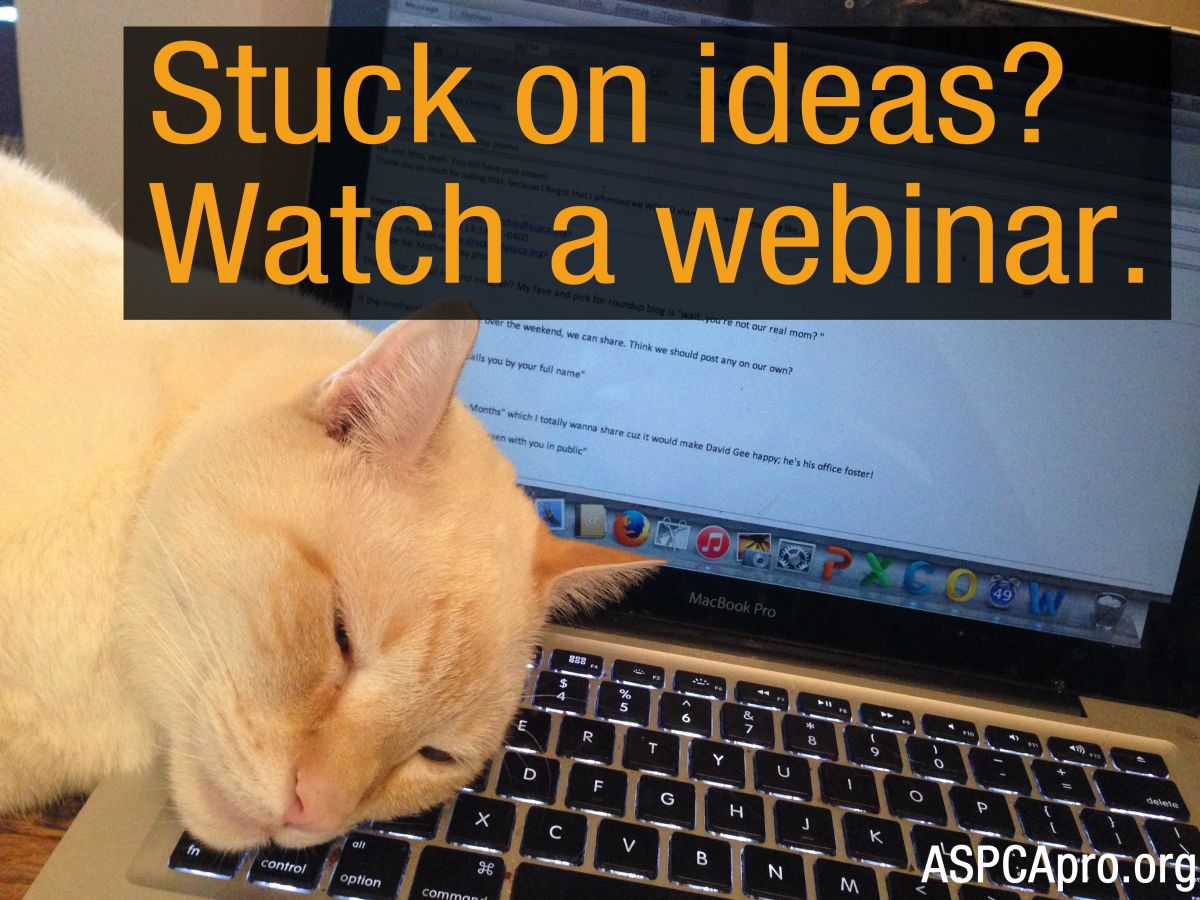 So you're designing a new facility—or evaluating the one you have. Who's the first person you consult? An architect? Designer? Contractor? What about your shelter medicine expert? We're spreading the word about promoting health and wellness for the animals in your care by highlighting our recorded webinars related to shelter design. The recordings are available 24/7 for your convenience.
What does your shelter sound like to the dogs in your care? In this webinar, Dr. Patricia McConnell helps you gain an understanding of one of the most important senses in a dog's world. Learn what recent research tells us about this important aspect of a dog's environment, and how to use your own voice to communicate with dogs as effectively as possible. Access the webinar recording here.
Making Double Compartment Housing Possible
You know that double compartment housing for cats reduces stress, allows expression of normal behaviors, facilitates easy cleaning, and protects against disease. But there's no way you can do it at your shelter, right? Wrong! Get the practical, step-by-step tools you need to successfully increase the space each cat has in your shelter. Bonus! We'll also discuss double dog compartments. Access the webinar recording here.
Building Welfare into Shelter Construction
Dr. Sandra Newbury discusses what you need to know about healthy shelter design and layout before and during your consultation with your construction crew. Access the webinar recording here.
Shelter Guidelines: Housing for Health and Wellness
With Dr. Kate Hurley as your guide, learn how meeting the Association of Shelter Veterinarians' shelter guidelines for facility design and environment can make for happier, healthier animals, create less work for staff and lead to more successful shelter programs overall. Access the webinar recording here.
Calculating Your Humane Capacity
Your capacity is not just the number of cages you have. Capacity is your ability to provide humane care. Dr. Sandra Newbury's webinar empowers you to make good decisions for the animals in your facility. Access the webinar recording here.
Visit our Training Section to find out about our upcoming and recorded webinars, as well as in-person training offerings.
Related Links:
"5 Must-See Webinars, Disease Edition"
"In Case You Missed It: 5 Fave Webinars"