Color Code Your Laundry Bins
Get a load of Asheville Humane Society's answer to keeping it simple and safe in the laundry room.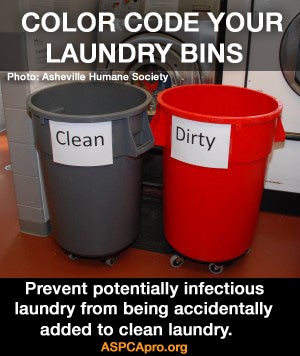 Does this color your perspective on preventing cross-infection—or have you already given this idea the green light? Leave a comment and share your thoughts.
Related Links
21 Life Hacks Shelters Can't Live WIthout
Get our Blog content delivered direct to you.
The latest posts from ASPCApro experts and thought leaders delivered directly to your inbox.
Explore ASPCApro Tools & Tips by Topic: