Recent Comments
A stray dog that came into our care found his human companion, after having gone missing in August 2014...
When managing Ozuakee Humane Society in the 90's, I received a phone call about a doberman who had been...
We have seen a dramatic change vet the past year and a half. Until then we typically had a 4-month wait...
Tip of the Week: Make a Sock Hat For Preemies
Ear holes = too much cute. An Alley Cat Advocates foster volunteer used the toe of an infant sock to keep Angel, a preemie, warm.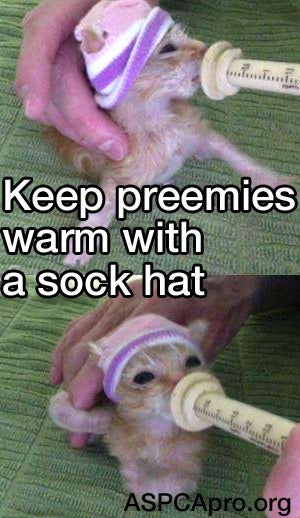 Don't forget to take pictures of your kittens in sock hats for mega social media engagement!
P.S. A sock also makes a cozy kitteh sweater.
Related Links
21 Life Hacks Shelters Can't Live WIthout