Tip of the Week: Make a Sock Hat For Preemies
Ear holes = too much cute. An Alley Cat Advocates foster volunteer used the toe of an infant sock to keep Angel, a preemie, warm.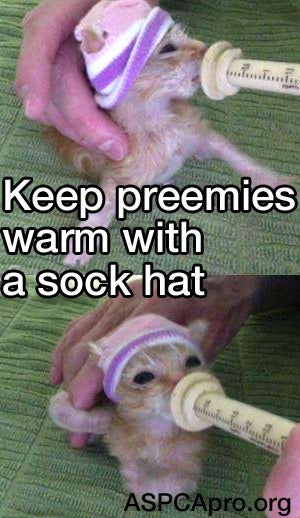 Don't forget to take pictures of your kittens in sock hats for mega social media engagement!
P.S. A sock also makes a cozy kitteh sweater.
Related Links
21 Life Hacks Shelters Can't Live WIthout
Get our Blog content delivered direct to you.
The latest posts from ASPCApro experts and thought leaders delivered directly to your inbox.
Explore ASPCApro Tools & Tips by Topic: