Recent Comments
Excellent advice! I don't believe anyone frivolously surrenders an animal to a shelter. If they had the...
Dead on, B.J. Thank you for writing this piece and for sharing the video from Brene Brown. If there are...
So glad you shared Brene Brown B.J., she is amazing. I keep hoping to see her at an animal welfare...
Tip of the Week: Make a Sock Hat For Preemies
Ear holes = too much cute. An Alley Cat Advocates foster volunteer used the toe of an infant sock to keep Angel, a preemie, warm.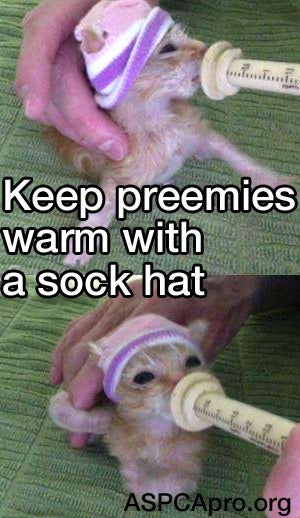 Don't forget to take pictures of your kittens in sock hats for mega social media engagement!
P.S. A sock also makes a cozy kitteh sweater.
Related Links
21 Life Hacks Shelters Can't Live WIthout