Recent Comments
I respect and understand your opinion. It's extremely difficult, especially when you've been working in...
When the goal is animal welfare, providing the safest emotional place possible to surrendering guardians...
I think that it is necessary to bring the so called "no kill" shelter into this discussion. Too many...
Tip of the Week: Make a Sock Hat For Preemies
Ear holes = too much cute. An Alley Cat Advocates foster volunteer used the toe of an infant sock to keep Angel, a preemie, warm.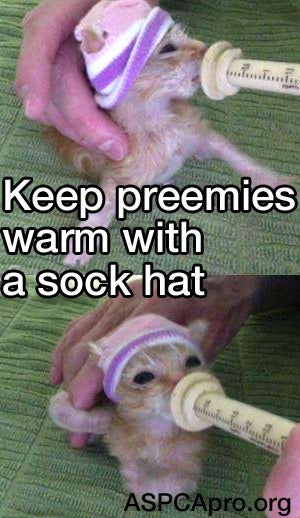 Don't forget to take pictures of your kittens in sock hats for mega social media engagement!
P.S. A sock also makes a cozy kitteh sweater.
Related Links
21 Life Hacks Shelters Can't Live WIthout