Shelter Animals Count: What You Need to Know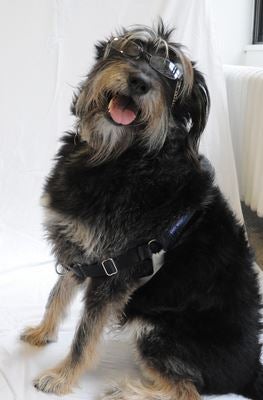 Have you heard about Shelter Animals Count, a new shelter data collection initiative that allows shelters and rescues to collaborate with their communities and one another to save more lives? Here are some FAQs, FYI.
Q: What exactly is Shelter Animals Count?
A: Shelter Animals Count (SAC) is a new, independent nonprofit founded with a mission to create, share and steward a national database of sheltered animals, providing facts and enabling insights to save lives. Individuals from all the nation's largest animal welfare organizations, including ASPCA, HSUS, Maddie's Fund, PetSmart Charities and Best Friends, serve on SAC's governing board, along with leaders from local animal shelters, national industry associations and universities with shelter medicine programs. 
Q: Who can join the database?
A: The National Database Project is open to any shelter or rescue organization involved in dog and cat intake, adoptions, transfers and other sheltering or placement services, provided they agree to provide their data monthly to the National Database in the standardized format requested.
Q: Why should my shelter or rescue join the national database?
A: There are many reasons:
Joining the database gives you the ability to view comparative data from other organizations similar in demographics, climate, geography and other variables
Allows you to drive the conversation with your community and tangibly describe what's happening in your shelter and community, set within a broader regional and national context
Standardizes shelter data at local, regional and national levels, which is critical to our shared efforts to save shelter animals' lives
Guides your actions and policies with increased knowledge of the dynamics at hand
Advances the field as a whole by filling an industry-wide gap—currently there is no system that allows for this kind of data aggregation and sharing
Q: What data is SAC collecting?
A: The National Database Project is gathering monthly, cumulative data on dogs and cats entering shelters, based upon the Basic Data Matrix.
Q: Can other organizations or community members see a shelter or rescue's data?
A: Unless a shelter or rescue has chosen to opt out of transparency, their data will be available publicly through reports on the SAC website. Though organizations have the choice to keep their data private, SAC encourages data transparency.  Each shelter or rescue owns its own data, which means organizations can update or delete data at the discretion of the authorized representative.
Q: What if a shelter or rescue wants to use the database but needs assistance with their data?
A: SAC has a Manager of Shelter Services and a Database Manager ready to assist shelters and rescues with data collection and input. All questions should be submitted to info@shelteranimalscount.org.
Q: What will SAC do with the data? What can shelters do with the data?
A: The data will provide a wealth of information on regional and national trends and allow us to measure the impact of various practices on the field. Additionally, it will allow individual shelters and rescues the opportunity to talk with their communities using real data, as well as provide shelters and rescues with the chance to collaborate on regional lifesaving efforts.
Q: Where can I get more information about SAC and how to join the National Database Project?
A: Get the whole scoop next Wednesday, January 20, during our free webinar, Turning Data Into Lives Saved. It takes place from 3-4 ET, and you can register here. In the meantime, you can also visit the Shelter Animals Count website.
Related Links
Upcoming Webinar, January 20: Turning Data Into Lives Saved
Get our Blog content delivered direct to you.
The latest posts from ASPCApro experts and thought leaders delivered directly to your inbox.
Explore ASPCApro Tools & Tips by Topic: