Tip of the Week: Clean Out Your In-Box
In this day and age, donors are impressed with a charity's ability to stretch dollars. Take a tip from the resourceful folks at Charleston Animal Society and put out a call for donations of desktop file holders. They're great cat and kitten beds, and can also be turned over and used as hiding places and chill-out spaces.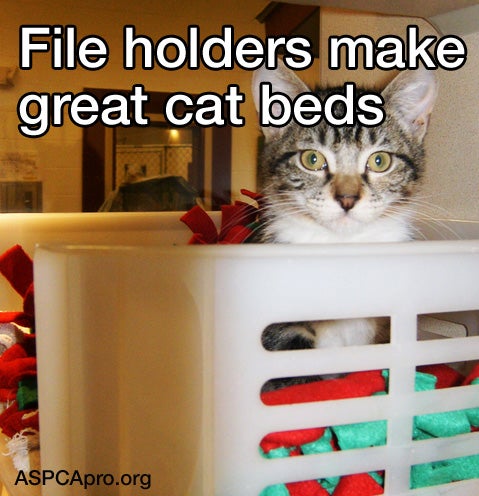 Wanna be called the next money-saving creative genius at your agency? Bring this one to your next staff meeting—and in the meantime, tell us about your smoothest MacGyver move in the comments.
Related Links
Free Download: DIY Guide, "Trash to Treasure: Shelter Edition"
Tags