Recent Comments
Actually I do this with my outdoor feral cats. Momma acknowledges me with a blink. Papa who is a scaredy...
Thank you for this!! A smile makes the difference! This goes for a pup you have had for years or a new...
I got several rejection letters from rescues because we gave up a dog 16 years ago when we had a baby and...
By Bananas and blueberries on I Was Them - 8/22/2016 at 5:25am
Tip of the Week: Invite Kids to Read to Shelter Animals
Let kids come read to the cats and dogs in your care for this win-win-win scenario:
The animals will learn social skills that can help them get adopted
The children will improve literacy skills while learning compassion for furry friends
Your shelter will strengthen relationships in the community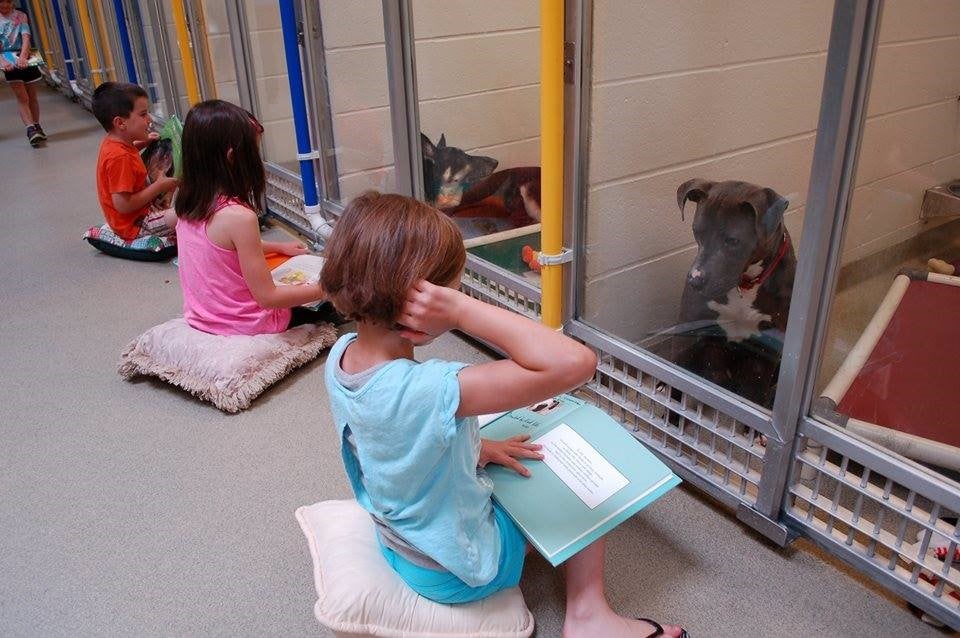 Photo: Humane Society of Missouri
These past few years, we've been observing with great excitement as more shelters have hopped on board the "kids reading to animals" bandwagon. In some cases, kids are allowed into kennels and cat rooms to share a cuddle with animals as they read, and in others, they read from outside the cage door. In all cases, mega enrichment and bonding occurs!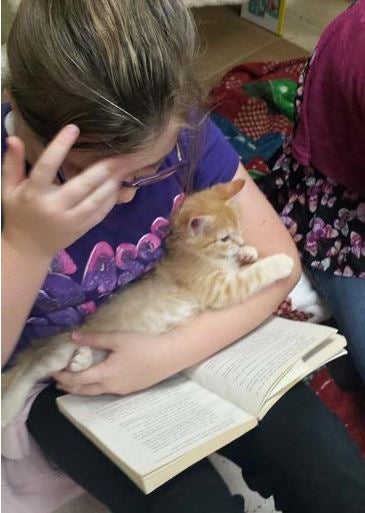 As a bonus, we've been watching these programs do well on social networks and with the media—because when are cute kids and animals ever not a hit?
Think a program like this would work for your community? Here are resources to help get you started:
Read and Relax program for dogs
How do you engage young animal lovers? Leave a comment and let us know.
Photo, right: Humane Society of Southern Wisconsin
Related Links
Cats, Kids, Reading = Enrichment, Adoptions, Compassion
Tags