Recent Comments
Hi Raquel,
Thanks, we updated the document and you should be able to read it. Make sure you right-...
Two things:
1) It's easy to blame the moving-surrenderers. Occasionally it's even kinda justified (...
The other problem with renting is the size of your dog or breed discrimination by landlords. They don't...
Free Download: ASPCA Lost Pets App
With July 4th just around the corner—the time of the year when many shelters see an increase in lost dogs—we wanted to make sure folks in shelters and rescues knew about the ASPCA's new mobile app for pet owners.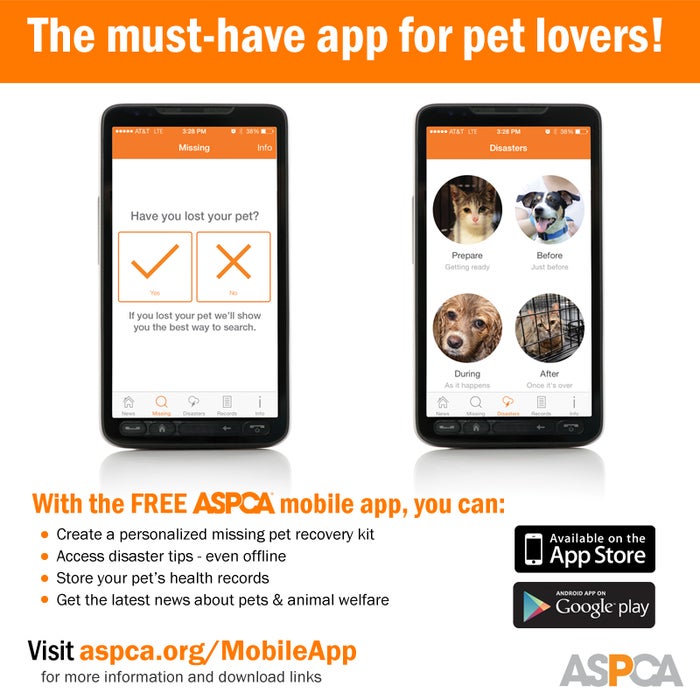 With just a few swipes, iPhone and Android users can…
Receive a personalized missing pet recovery kit that will walk them through the process of searching for their pet in a variety of circumstances
Build a digital lost pet flyer that can be shared instantly on social media channels
Access critical advice—even if there's no data connectivity—on ensuring an animal's safety before, during and after a major storm or disaster
Store and manage their pet's health records
Please share this with the pet parents in your community on your social media channels this weekend—and you're welcome to add the following links to your list of resources available for those looking for pets who have gone missing:
Download the ASPCA mobile app for iPhone
Download the ASPCA mobile app for Android
Here's the link you can share on your social media channels (includes complete info for pet owners and both links)